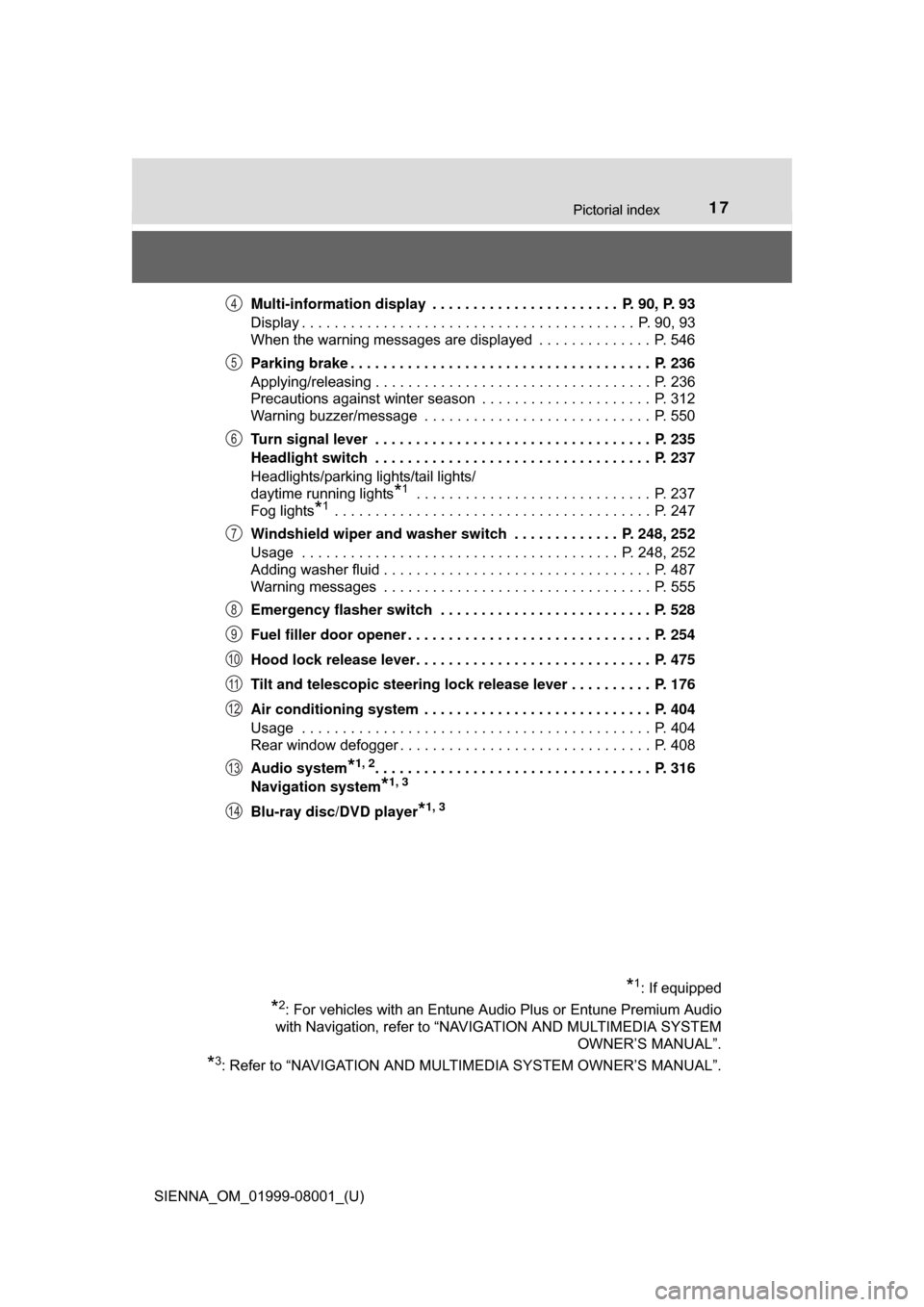 Toyota Sienna Service Manual: DVD-ROM Abnormal
DVD-ROM Abnormal
DESCRIPTION
DTC No.

DTC Detection Condition

Trouble Area

44-43

DVD-ROM operation is abnormal.

DVD
Television display assembly
INSPECTION PROCEDURE
HINT: After the inspection is completed, clear the DTCs.
1 CHECK IF A PROPER DVD IS INSERTED
Make sure that the DVD is a video DVD or a CD with an MP3 file, and that it is not deformed, flawed, stained, burred, or otherwise defective.
OK: Normal DVD or CD
HINT:
Translucent or uniquely-shaped DVDs or CDs cannot be played.
For details on playable DVDs or CDs, refer to the Owner's Manual.
2 CHANGE DISC
Replace the disc with another and recheck.
Replace the disc with another normal one.
Clear the DTCs.
Recheck for DTCs and check if the same trouble occurs again.
OK: Malfunction disappears.
END
Other materials:
Power window master switch
Inspection 1. INSPECT POWER WINDOW REGULATOR MASTER SWITCH ASSEMBLY (w/ Jam Protection Function) Check the resistance between the terminals of the switch when the switch is operated. Standard: AUTO (driver side) switch Passenger side switch Rear LH switch Rear RH switch ...
DVD Error/ Excess Current/ Tray Insertion / Ejection Error
DTC 44-44 DVD Error DTC 44-48 Excess Current DTC 44-50 Tray Insertion / Ejection Error DESCRIPTION DTC No. DTC Detection Condition Trouble Area 44-44 Operation error in the DVD mechanism Television display assembly 44-48 Excess current is prese ...
Disassembly
1. REMOVE NO. 1ULTRASONIC SENSOR RETAINER (w/ Clearance Sonar System) (See page PM-19) 2. REMOVE NO. 1 ULTRASONIC SENSOR (w/ Clearance Sonar System) (See page PM-19) 3. REMOVE REAR BUMPER ENERGY ABSORBER 4. REMOVE REAR BUMPER BAR PLATE Remove the 4 clips and the rear bumper bar plate. 5.
Related news