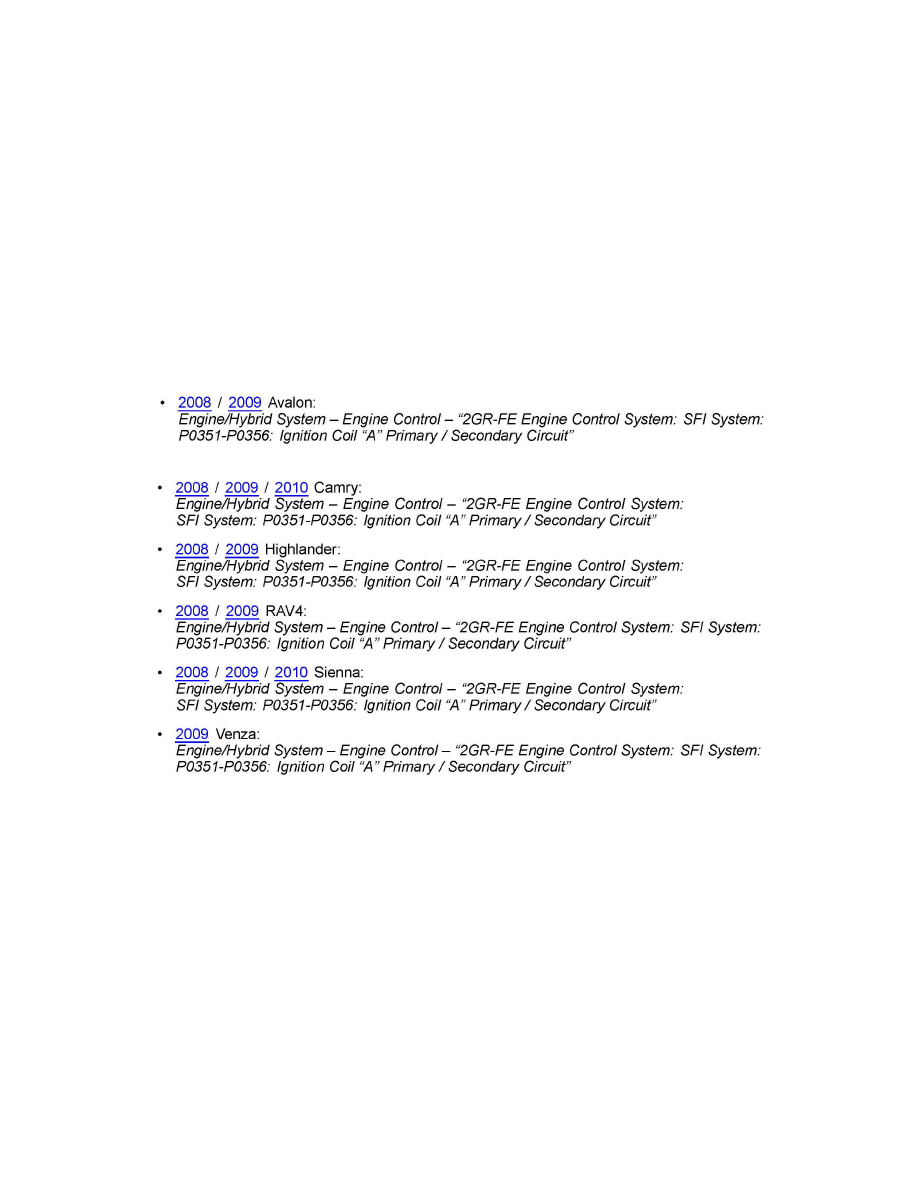 Toyota Sienna Service Manual: Ignition Coil Primary / Secondary Circuit
Other materials:
Installation
1. INSTALL NO. 1 REAR DIFFERENTIAL SUPPORT (a) Install the No. 1 rear differential support to the rear differential carrier assembly with the 2 bolts and 2 nuts. Torque: 85 N*m (867 kgf*cm, 63 ft.*lbf) HINT: Hold the bolt and tighten the nut. 2. INSTALL REAR DIFFERENTIAL DYNAMIC DAMPER ...
Removal
1. RECOVER REFRIGERANT FROM REFRIGERATION SYSTEM (See page AC-172) 2. REMOVE FRONT WHEEL RH 3. REMOVE FRONT FENDER APRON SEAL RH (See page EM-26) 4. REMOVE V-RIBBED BELT (See page EM-6) 5. REMOVE RADIATOR AND FAN ASSEMBLY (See page CO-28) 6. DISCONNECT DISCHARGE HOSE SUB-ASSEMBLY (a) Re ...
Speedometer Malfunction
DESCRIPTION Factors that affect the indicated vehicle speed include tire size, tire inflation, and tire wear. The speed indicated on the speedometer has an allowable margin of error. This can be tested using a speedometer tester (calibrated chassis dynamometer).
Related news